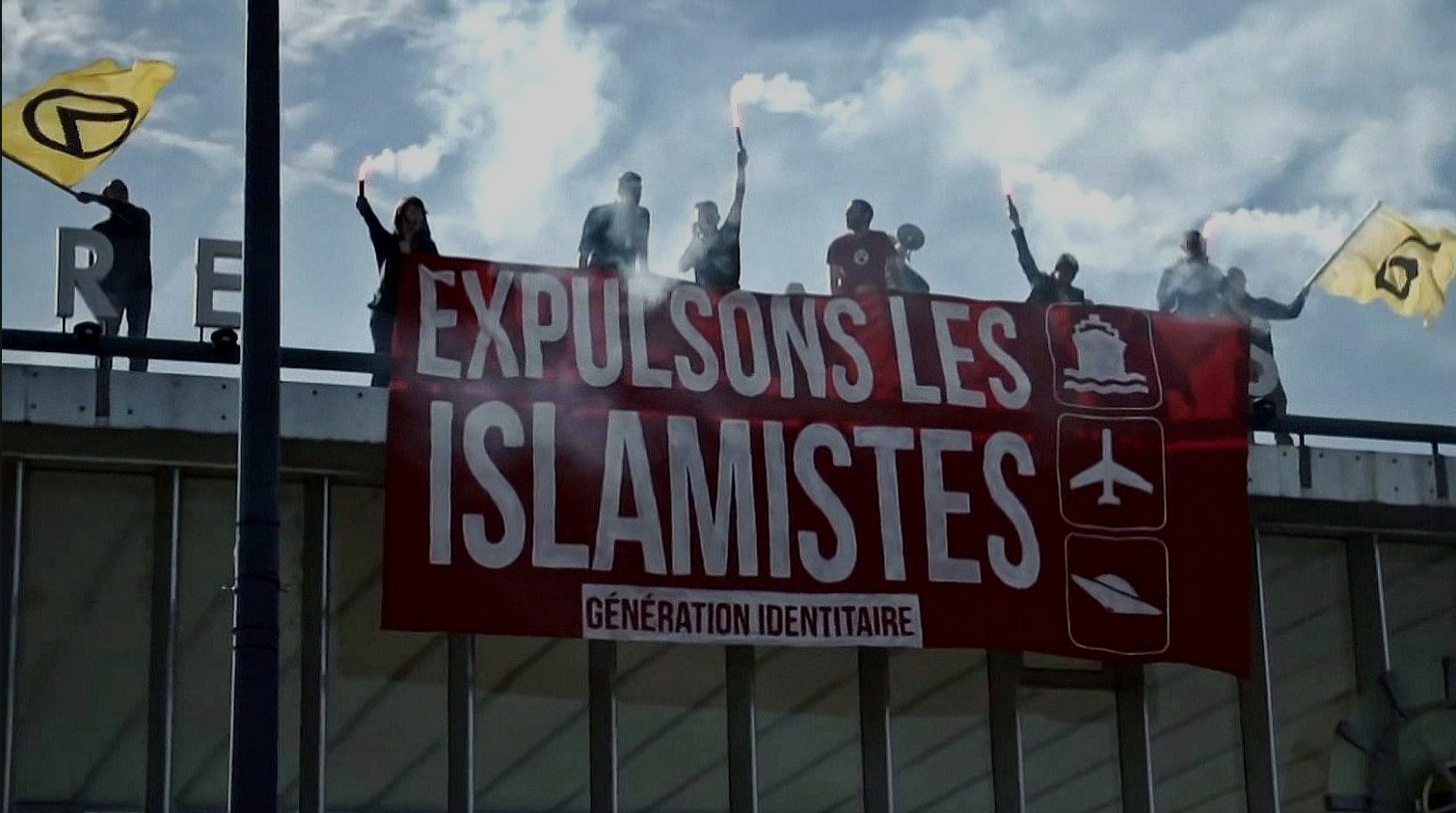 Exclusive
How the violent far right infiltrated France's National Rally
Undercover Al Jazeera investigation reveals close ties between violent youth group and Marine Le Pen's National Rally.
10 Dec 2018
---
An Al Jazeera investigation has revealed close ties between a violent far-right group in the French city of Lille and Marine Le Pen's National Rally (RN), despite a push by the party to soften its xenophobic and racist image to broaden its appeal with voters.
At least two members of Generation Identity (GI), an anti-Muslim youth movement, held political posts at RN, a new documentary by Al Jazeera titled Generation Hate, revealed.
Their enlistment with RN, previously called the National Front, appears to be part of a broader bid by GI to infiltrate Le Pen's party and shape its policies.
In secretly-filmed footage, Aurelien Verhassel, the 34-year-old leader of GI Lille, claimed he wrote speeches for leaders of the RN, and was shown to have ties to Le Pen's aide, Sebastien Chenu.
Activists also told our undercover reporter that Verhassel, who has a string of criminal convictions for violence, including a five-month prison sentence for an attack on two North African teenagers, helped GI members find jobs at the FN.
Verhassel, who is appealing that prison sentence, was also filmed telling a Canadian journalist that GI, one of Europe's fastest growing and most prominent far-right movements, was not interested in winning political office because "we see ourselves in [the National Front's] ideas".
Other far-right activists from Bordeaux, south-western France, also in secretly-filmed conversations, claimed they provided security for RN leaders during the 2017 presidential election, which Le Pen lost to Emmanuel Macron in the runoff, while RN members professed support for a "civil war" during visits to a private bar run by Verhassel, called the Citadelle.
Responding to Al Jazeera, Le Pen denied links between GI and RN. Verhassel has never worked or written speeches for her party, she added.
'We are complementary'
The revelations on Sunday were part of a six-month undercover sting that began in September last year at GI's Lille branch. Members of the group were filmed carrying out racist attacks, admitting to a series of assaults on Arabs and Muslims, and making Nazi salutes.
That's despite GI, a pan-European group estimated to have thousands of activists and an online following of tens of thousands, claiming it is non-violent and non-racist. The group advocates the defence of what it sees as the identity and culture of white Europeans from what it calls the "great replacement" by mass immigration and "Islamisation".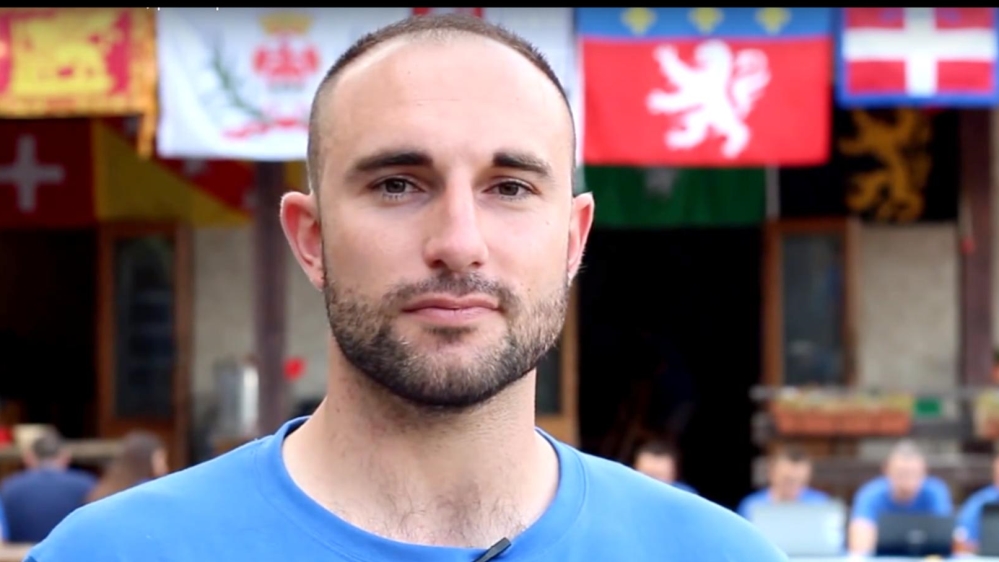 Verhassel, one of its most prominent leaders, sees GI as a feeder for FN. Describing GI as a "serious political movement that trains young leaders", he told a Canadian journalist visiting the Citadelle that the movement was not interested in winning political office.
"For one simple reason … we have the National Front in France," he said in December last year.
"We see ourselves in their ideas. Those, who at the appropriate age, would like to join a movement which does electoral politics can go ahead and join the National Front."
Mathias Destal, a French journalist who has been investigating the country's far-right, said it appeared GI was undertaking a tactic called "entryism" – the infiltration of a political party in the aim of subverting its policies or objectives.
"We see a political force integrating with the National Front, which has a culture of violence, racism, xenophobia, obsessive Islamophobia, and this will end up in the [party's] programmes, and the speeches of National Front officials," he said.
Indeed, many GI members profess support for the tactic.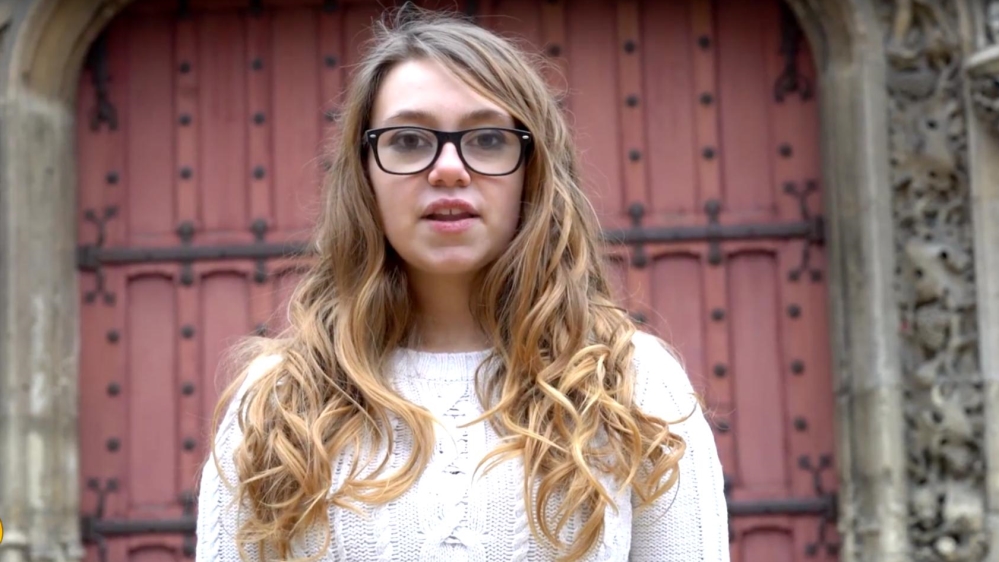 In December 2017, Cloe Jelmoni, a GI activist from Paris, told our undercover reporter that the movement's goal was to apply political pressure on governments.
"It's to propose solutions to governments, not to govern in their place," she said. 
Jelmoni claimed GI was the first to talk about stripping French citizenship from dual nationals convicted of terrorism – a proposal that gained majority support in the French parliament in 2016 but was later withdrawn by then-President Francois Hollande.
"We released books and ideas which have all been taken up by the National Front," she said. "The National Front did its work, which was politics. And we did our work, which was the streets."
She added: "Without it being official, because necessarily, we were complementary."
De-demonisation strategy
Our undercover reporter also discovered RN members were welcome visitors at the Citadelle. Some also accepted GI's language of a probable civil war between white Europeans and Muslims. Pascal Joye, a card-carrying RN member, said he expected a "revolt" if Le Pen came to power and began expelling what he called "petty criminals".
"If there had to be a civil war, and you've got some darkie who's giving you sh*** for something, you shoot randomly from a window," he said.
As part of a push by Le Pen to sanitise the party's image, FN has made efforts in recent years to distance itself from extreme far-right groups.
When the 50-year-old leader took over the party in 2011, she kicked out dozens of people who were accused of racism and violence – including her own father and RN's founder after he made statements minimising the importance of the Holocaust.
Destal, the journalist, said these moves were part of an attempt by Le Pen to "de-demonise" the party and break its "electoral glass ceiling".
They appeared to be working.
In 2017, Le Pen polled more than seven million votes in the first round of France's presidential election. In the second round, she was backed by more than 10 million voters but lost to Macron.
Her defeat, coupled with disappointing results in subsequent legislative elections, in which RN won only eight seats, led to bitter recriminations within the party.
Meanwhile, Le Pen's right-hand man, Florian Philippot, a reformer who led the "de-demonisation" strategy, left RN in September last year claiming the party was making an "absolutely terrifying" return to the dark days of its most hardline past.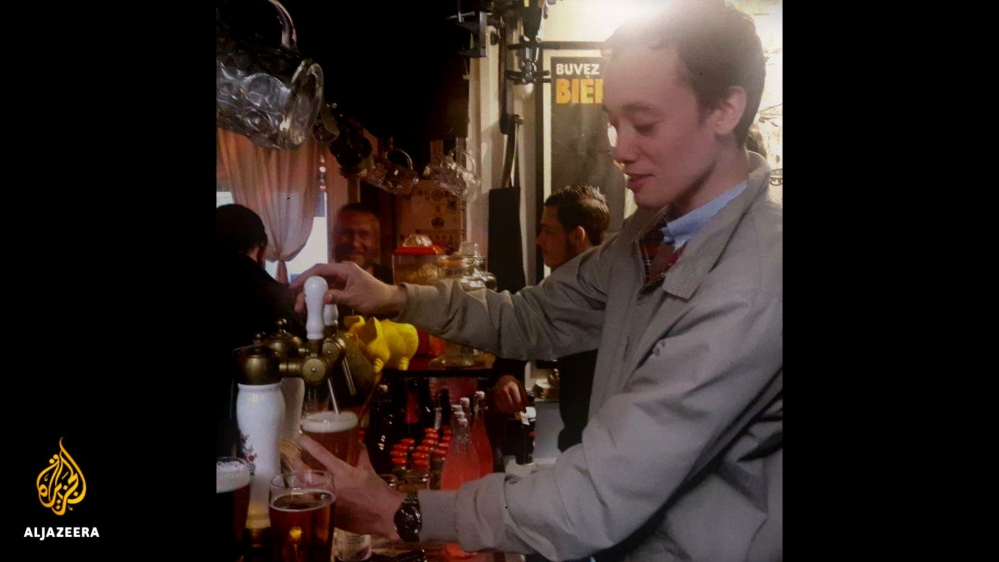 Le Pen has rejected the claim. But GI Lille's links to RN suggested otherwise.
Verhassel told our undercover reporter that he wrote speeches and worked on "communication for elected officials" at RN, and claimed to have held meetings with Chenu, Le Pen's aide and a member of the French parliament.
Chenu, according to GI activist Romauld Matsuzak, also helped Verhassel gain entry to an RN campaign rally in April last year after he was initially barred by security guards.
Matsuzak, who also attended the rally, said Verhassel was "not allowed to go there … because he's Aurelien and it isn't the best image for the [National] Front". In the end, Matsuzak said, Chenu sent Verhassel a message saying, "I invite you, you can come", and the GI leader was allowed in.
In a statement to Al Jazeera, Chenu acknowledged meeting Verhassel but denied having close links with him. And Le Pen, in a statement, said Verhassel was persona non grata to RN and has been "struck with a membership ban".
'We're the only ones left'
Meanwhile, other GI activists, also in secretly filmed conversations, said Verhassel helped GI activists get jobs at the RN.
GI activists Pierre Larti and Remi Meurin worked for RN at the regional council for Hauts-de-France, located in Lille, the capital of the northern district, according to statements they made to our undercover reporter. Both have since left their positions.
The RN's Hauts-de-France is led by politician Philippe Eymery.
Larti, who called for bullets in the heads of "Islamists and their accomplices" during a 2016 protest in Paris, said he was RN's chief of staff at the regional council for three months in late 2017.
Formerly the head of human resources at a factory in the Paris region, Larti said he was fired from that job when his employer discovered his connection to GI.
"I was fired in half a day," he told our reporter. RN hired him despite his GI links, he said. "The Front, they know who I am … the deal is that I don't put myself forward any more with the Identitarians," he said referring to GI.
Meurin, who worked at Hauts-de-France for nearly two years, told our reporter that Verhassel used his network of "contacts" to get him a job as a political assistant for the RN at the regional council.
He said he joined the party to push GI policies.
"I went there thinking 'we got to push forward our ideas'," he said. "The situation nowadays is that there is no more [Florian] Philippot. So, we've already won. We're the only ones left."
Eymery, RN's Hauts-de-France leader, declined to comment on the hiring of Larti and Meurin, saying the party recruits workers for the regional council "in accordance with the law".