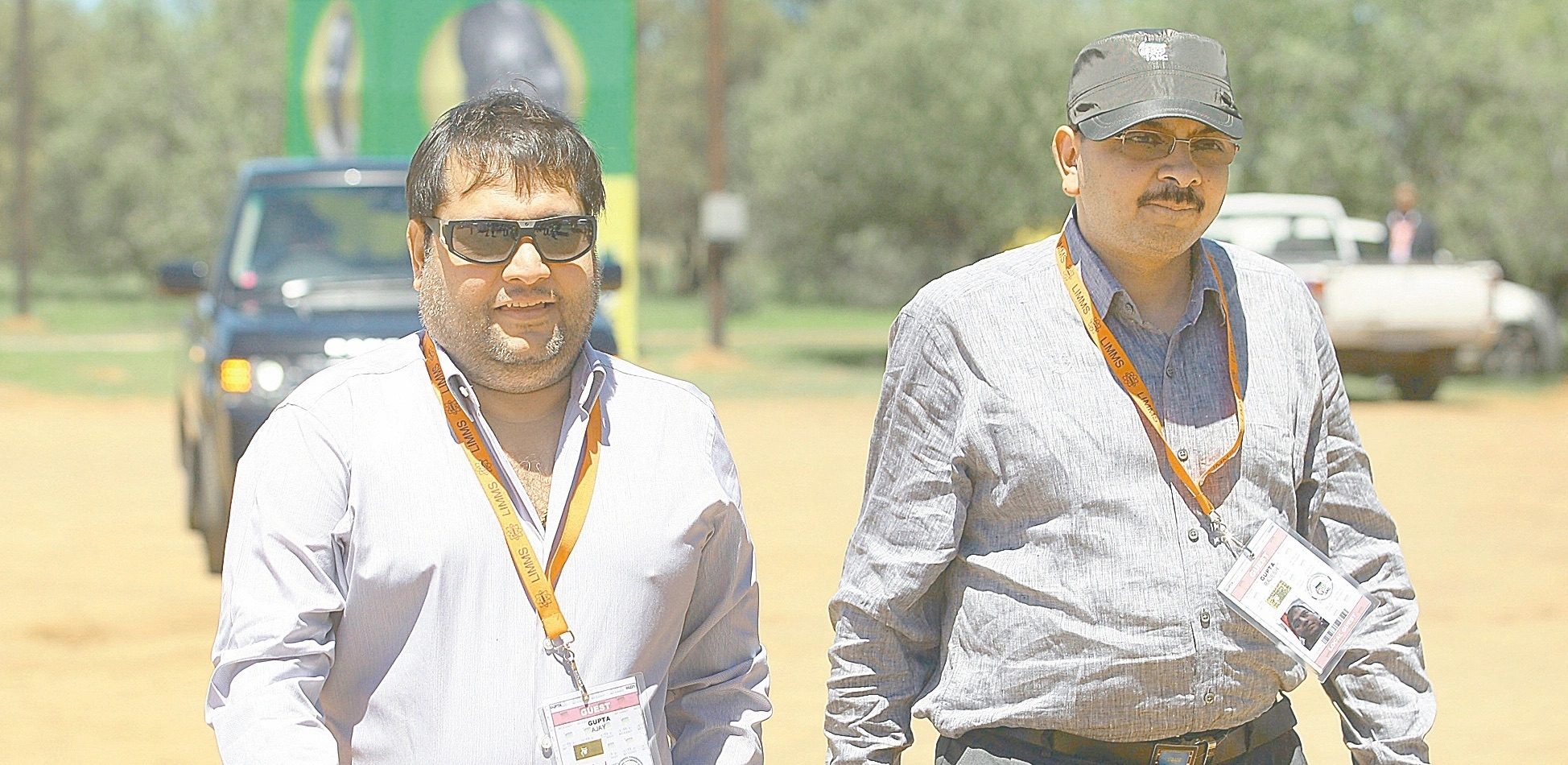 Exclusive
Gold mafia helped Gupta brothers in South Africa state capture
Al Jazeera investigation reveals a well-known money launderer as a previously missing link in the Gupta state capture.
14 Apr 2023
---
One of South Africa's biggest money launderers was behind three companies that played a key role in the country's state capture by the controversial Gupta brothers under former President Jacob Zuma, Al Jazeera's Investigative Unit (I-Unit) has found.
The three companies, Varlozone, Zokubyte and Coral General Traders, were identified by the Zondo Commission — an investigation set up by the South African government — as conduits used for fraud and the capture of state funds by a small group of South African politicians and businessmen.
Yet the investigators appointed by the Zondo Commission were unable to identify who managed these companies and transferred looted South African money abroad on behalf of the Guptas.
Now, documents obtained by Al Jazeera show that the person behind Varlozone, Coral General Trading and Zokubyte was Mohamed Khan, also known as Mo Dollars, a well-known South African money launderer.
"That payment was done by Mohamed," whistleblower Dawood Khan, Mohamed's brother and former employee, told Al Jazeera.
State capture is a form of corruption where a small group of people influences the decision-making process of a state for personal gain. South Africa's current government, under President Cyril Ramaphosa, has accused two brothers of the Gupta family of businessmen — which became synonymous with state capture under Zuma — of plundering the country's funds through a systematic web of corruption. The brothers were arrested last June in the United Arab Emirates. But last week, the UAE dismissed South Africa's request that the Gupta siblings be extradited.
The new revelation, identifying Mohamed Khan as the previously missing link in the Gupta state capture case, is part of Gold Mafia, a four-part investigative series into several gold smuggling and money laundering gangs operating in Southern Africa.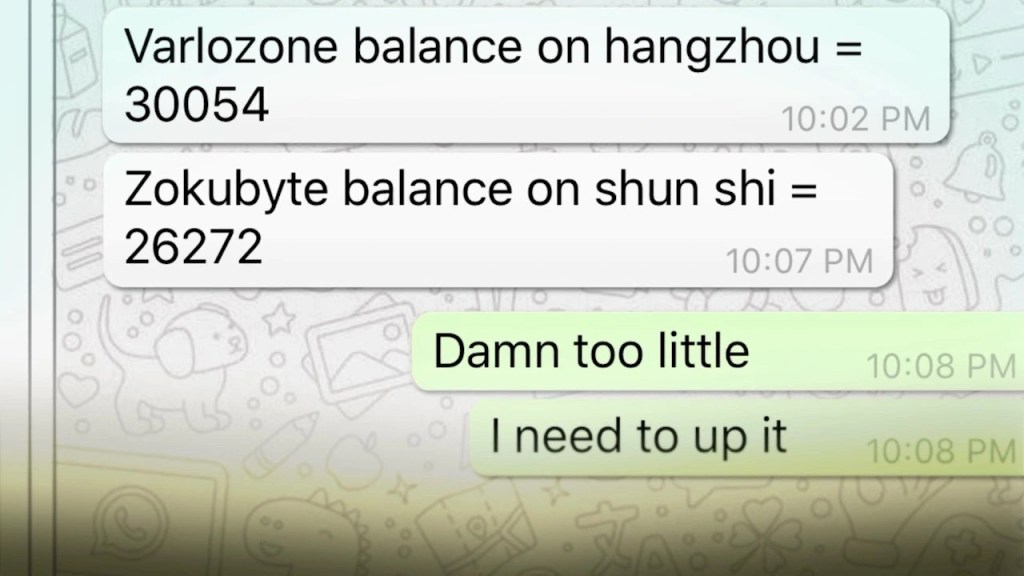 Gupta brothers
The Zondo Commission was established in 2018 to investigate reports of state capture, corruption and fraud mainly by the Guptas, an influential South African family with Indian roots.
Since their arrival in South Africa in 1993, the Guptas managed to build a vast business empire and they eventually came to wield enormous influence in the country, allowing them to obtain large amounts of state funds that they laundered offshore.
As their power grew, the Guptas were awarded state contracts, allegedly bribed politicians and even had influence over ministerial appointments in Zuma's government. Such was their clout that in 2013, they managed to use a South African military airport to bring hundreds of guests from India for a wedding, sparking a national controversy.
The money obtained in the state capture was sent abroad through a network of companies and eventually seemed to vanish. Zokubyte, Coral General Trading and Varlozone were all part of that network, dubbed "the spiderweb" by investigators.
Among the investigators appointed by the Zondo Commission was Paul Holden, an anti-money laundering expert. "We were basically looking at the flow of money into this network from the state capture and we knew it was going through a money laundering network," he told Al Jazeera.
A breakthrough came when the commission was able to determine a direct link between the money from the state capture and the Guptas through transactions from South African company Varlozone to Dubai-based company Griffin Line General Trading.
Griffin Line General Trading was known to be controlled by the Guptas. But the owner of Varlozone, Shah Bukhari, was just a frontman. In reality, the company was run by Khan, a prolific money launderer who has worked for cigarette don and gold smuggler Simon Rudland, helping him transfer more than $100m abroad. Khan also bribed employees in several South African banks to help with the money laundering operation.
From South Africa to Hong Kong
Documents obtained by Al Jazeera show that money was moved from several companies to the accounts of Varlozone and Zokubyte. Varlozone then moved $1.8m of state capture money offshore over six months. Zokubyte laundered at least $600,000 of funds looted from the state. Coral General Traders acted as a pooling account — where money from multiple accounts can be kept temporarily — for funds to be moved offshore.
The money was sent abroad through a process called "merchanting", which involves the creation of fake invoices to suggest that the transfer of funds is an advance payment for goods to be imported. No goods are actually ever sent, and companies at both ends of the chain — those invoicing for products meant to be sent, and those ostensibly buying these imports — are controlled by the same individuals.
The invoices mostly came from Hong Kong-based front companies, some of which were owned by Khan as well.
All three companies made these payments through Sasfin Bank, one of the banks where Khan had bribed employees, including Hussain Choonara, who was in charge of Sasfin Bank's foreign exchange payments at the time.
WhatsApp conversations obtained by Al Jazeera show Khan asking Choonara how much money could be laundered through the accounts for an upcoming period.
According to Dawood Khan, Mohamed's brother, the launderer used the three companies interchangeably.
"Varlozone, Zokubyte, Coral, they all played the same role," Dawood told Al Jazeera. "You couldn't utilise the same account on a daily basis. So, you would spread your funds across different accounts at different times across the week or a month."
In audio recordings obtained by Al Jazeera, Khan admits that he was breaking the law.
"Okay, at worst, I get arrested," Khan can be heard saying, in a conversation with a family member. "I'm going to be arrested for the stuff that was done on Coral and all of that."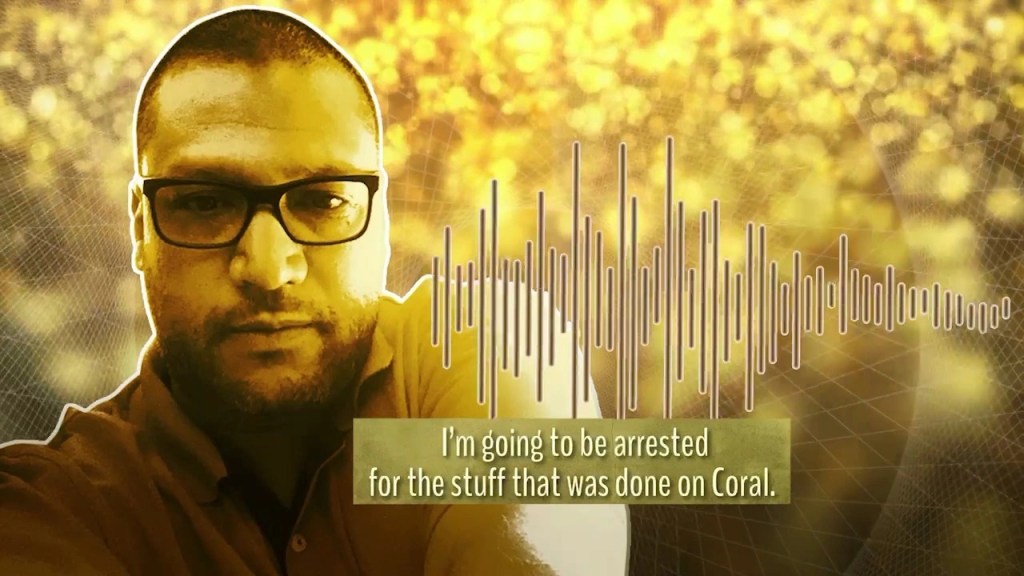 Al Jazeera approached all those featured in this investigation. Mohamed Khan described all allegations against him as false and as being based on speculation, conjecture, and manufactured and doctored evidence. He denied having any involvement in money laundering, bribery (including at Sasfin Bank) or other criminal activity. He told Al Jazeera that he had never met the Gupta brothers and denied using any of the companies identified above to launder the proceeds of state capture.
Griffin Line Trading denied that it was owned by the Gupta brothers and that it had any relationship with Mohamed Khan. It also said it had no involvement in the criminal activities revealed by the Zondo Commission.
Sasfin Bank told Al Jazeera it was taking vigorous action against suspended and former employees and clients of its foreign exchange unit.
Simon Rudland said that the allegations against him formed part of a smear campaign by an unidentified third party.
Others mentioned in this article did not respond.