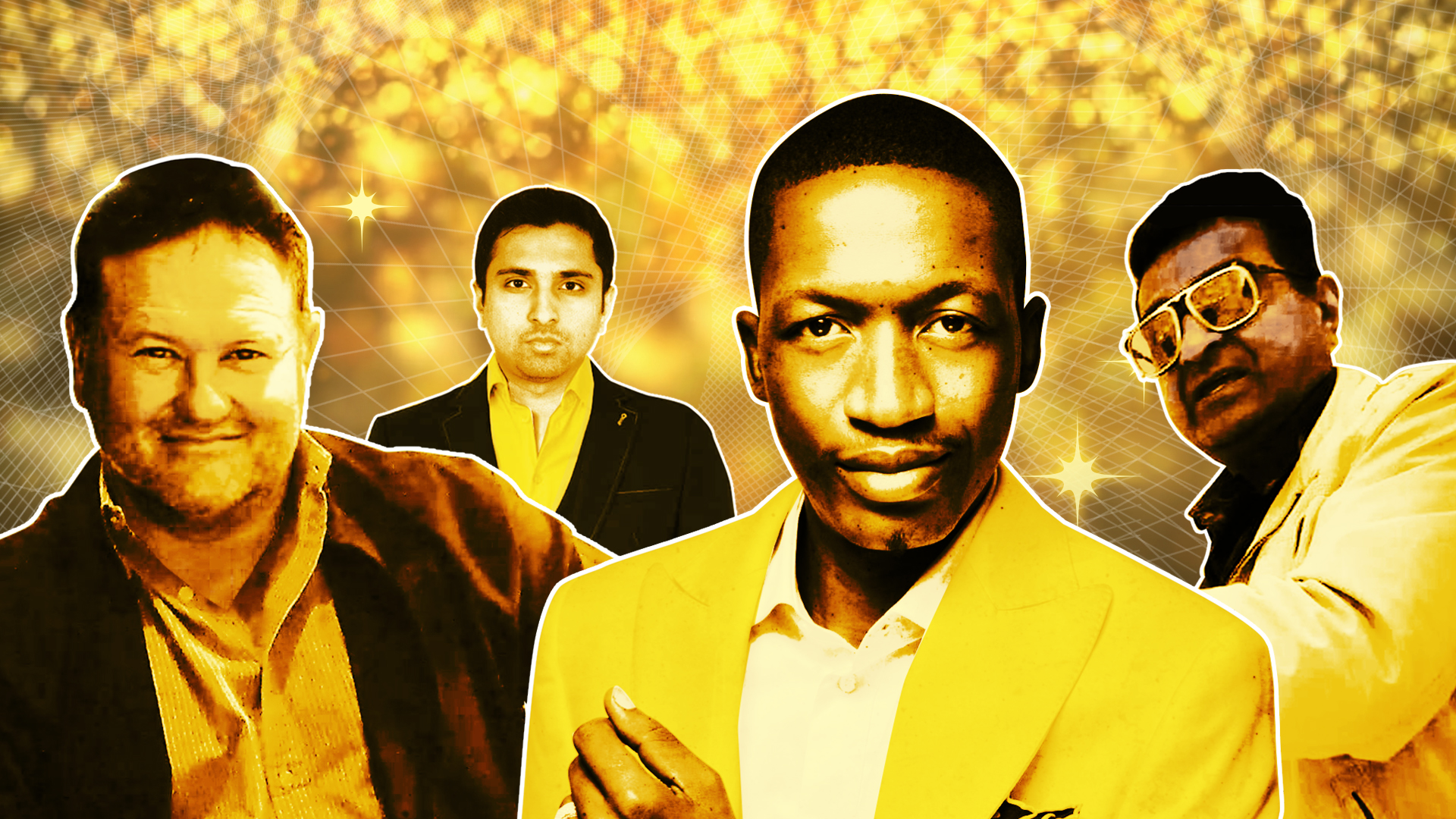 Exclusive
Who are the Gold Mafia? Godmen, conmen and the president's niece
Gangs that smuggle gold and launder money, that is what the Gold Mafia investigation is about. But who are they exactly?
23 Mar 2023
---
They're rival gangs, with many different characters. From new-age pastors to old-school smugglers, and from diplomats to the Zimbabwe president's niece, Al Jazeera's latest investigation, Gold Mafia, has uncovered a band of criminals driving gold smuggling and money laundering worth billions of dollars in southern Africa.
These are some of the key individuals running the mafia.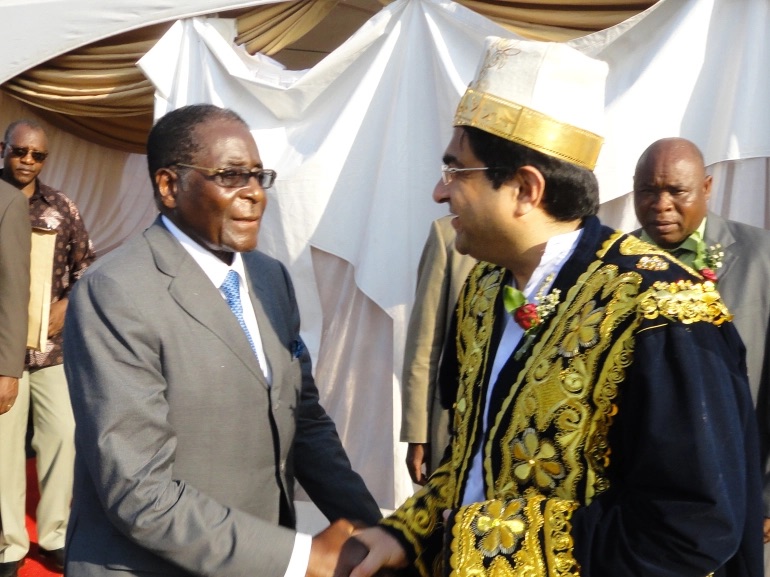 Kamlesh Pattni aka 'Brother Paul'
The Kenyan-born, British national knows better than anyone how to smuggle gold worth millions of dollars — and get away with it. In the 1990s, Pattni's firm Goldenberg International was at the centre of a giant scandal that robbed Kenya of $600mn — 10 percent of its GDP. Then President Daniel Arap Moi had allowed Pattni to export Kenyan gold at a time when the East African country was facing a western aid embargo. Instead, Pattni allegedly used his license to smuggle Congolese gold through Kenya. He was charged but never convicted.
Al Jazeera's undercover reporters discovered that Pattni has now moved his operations to Dubai and is smuggling gold from all over Africa, mostly from Zimbabwe. He was quick to boast of his influence, showing our reporters photos with a galaxy of African leaders — from former Libyan President Muammar Gaddafi to ex-Zimbabwe President Robert Mugabe.
Pattni calls himself Brother Paul — he now runs a church. But he is a "criminal mastermind," said Lakshmi Kumar, policy director at the Washington DC-based think tank, Global Financial Integrity, which tracks illicit financial flows and money laundering.
Do you have information on money laundering or want to share another tip? Contact Al Jazeera's Investigative Unit on +974 5080 0207 (WhatsApp/Signal), or find other ways to reach out on our Tips page.
Yet perhaps, to Pattni, his roles as pastor and smuggler aren't contradictory. At the end of one of his conversations with the undercover reporters, where he outlined how he could help them launder more than $100mn, he said: "I don't know how you came to me, but I think God must have sent you."
When confronted with the evidence gathered against him as a part of the Al Jazeera investigation, Pattni denied any criminal wrongdoing in Kenya and emphasised that he had never been convicted in relation to his activities in that country. He denied involvement in any kind of money laundering or sanctions busting or offering to deal with funds he knew originated from illegal sources. He said that when he met with our undercover team, he thought he was meeting with an investor who wanted to sell a stake in hotel businesses and "to divest of a portfolio in China into gold buying and mining in Zimbabwe".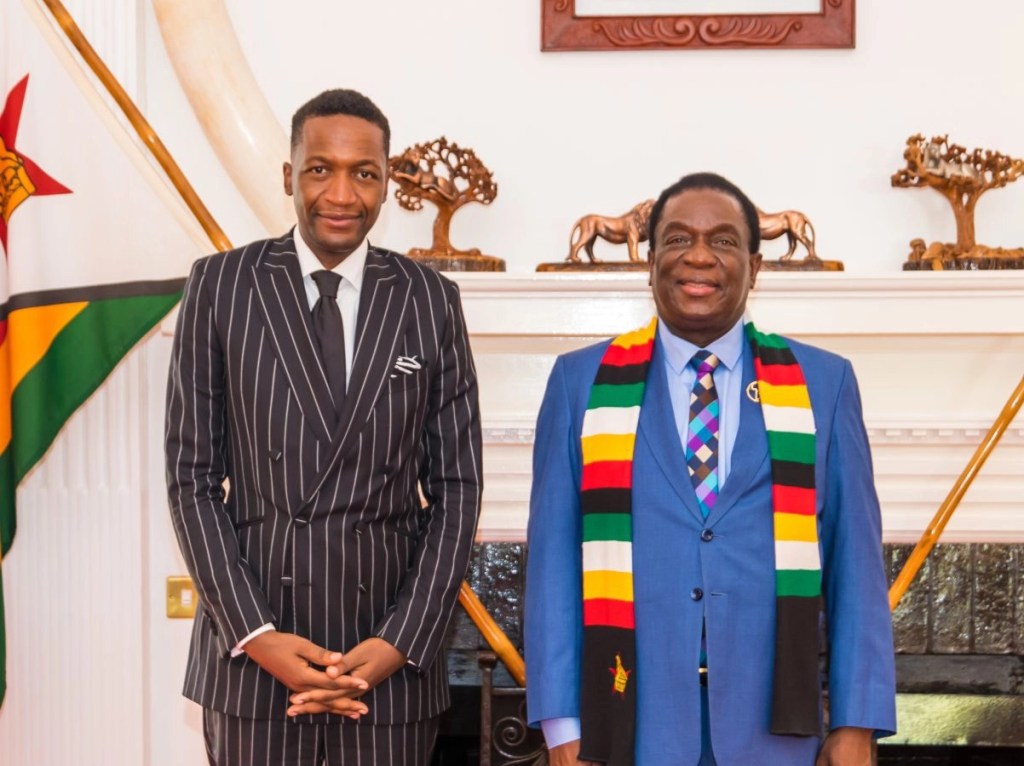 Uebert Angel
One of Zimbabwe's most influential diplomats, Angel was appointed a special envoy and ambassador-at-large to Europe and the Americas by President Emmerson Mnangagwa in 2021.
His task: to bring investments to Zimbabwe's collapsing economy. And if Angel is to be believed, how the money enters the country doesn't matter.
He offered to Al Jazeera's undercover reporters that he could use his diplomatic cover to carry large volumes of dirty cash into Zimbabwe as part of a laundering operation also involving gold smuggling. And he repeatedly claimed that Mnangagwa was aware of his schemes. "I can call the president now, not tomorrow, now and put him on speaker, it's not an issue," he said. "We are the government."
Angel is also a self-proclaimed prophet at his Good News Church. He claims he can heal the sick and predict the outcomes of elections and football matches. The church has branches in 15 countries.
Mnangagwa and Angel did not respond to Al Jazeera's request for a formal comment about the investigation.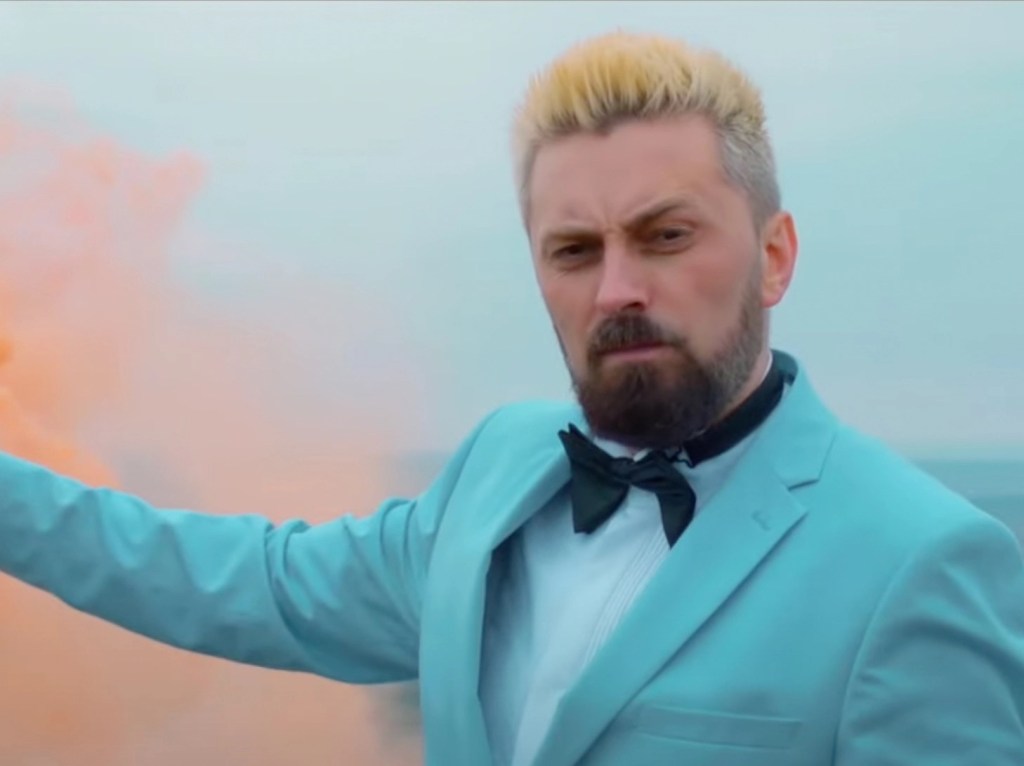 Rikki Doolan aka Pastor Rikki
While Angel was suited and suave in his interactions, his deputy Doolan was more casual. He is a pastor in Angel's Good News Church and a musician.
Doolan repeatedly told Al Jazeera's undercover reporters that he and Angel would be able to arrange a meeting with President Mnangagwa.
During the meetings, Doolan said money laundering would not be a challenge "as long as you grease the wheels." The scheme Angel and Doolan suggested involved our reporters — who they believed to be Chinese criminals — sending over a billion dollars of illicit cash to Zimbabwe through Angel. Some of that would be used to purchase Zimbabwean gold, which Doolan said could then be transported to Dubai and sold for legitimate money. "It's a good washing machine, right?" he said.
Told that our reporters had loads of unexplained cash, he said: "Good, I like embarrassing cash."
Doolan did not respond to Al Jazeera's request for a formal comment about the investigation.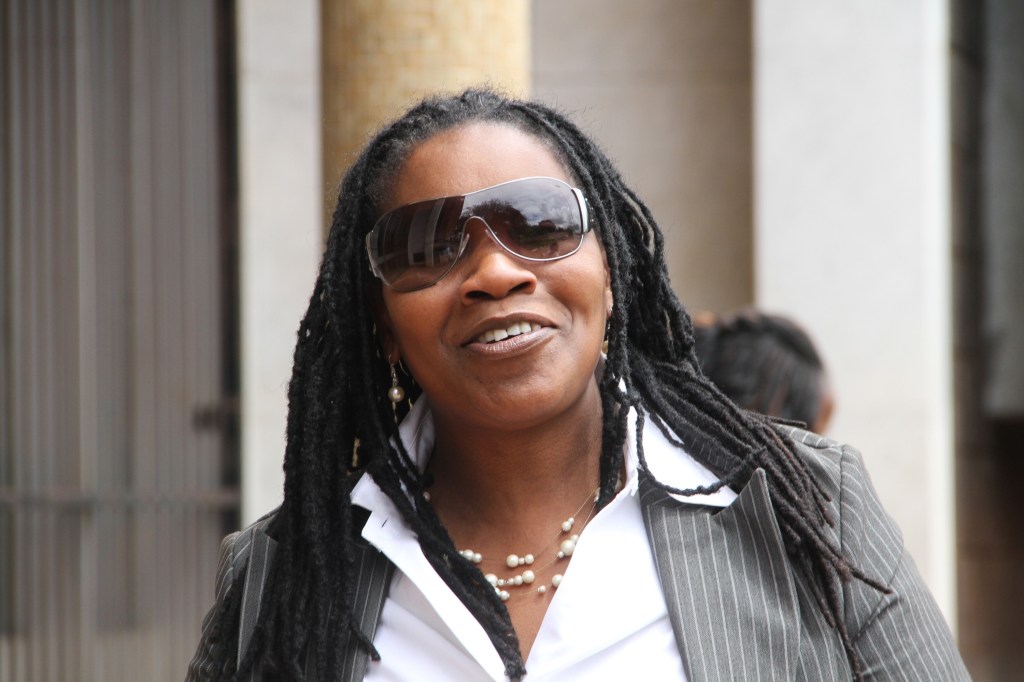 Henrietta Rushwaya
She is the president of Zimbabwe's mining association and a niece of President Mnangagwa. Rushwaya is the person whom Angel and Doolan get in touch with when they want to discuss buying gold for their laundering scam.
It's not the first time Rushwaya has been involved in a gold scam. In 2020, she was briefly arrested while trying to carry 6kg of gold from Zimbabwe to Dubai. Then, the following year, a former driver of Rushwaya tried to take gold worth more than $670,000 to Dubai.
The money laundering plan Rushwaya outlined to our reporters involved using dirty cash to buy Zimbabwean gold — which our reporters could then sell in the international market in exchange for legitimate money.
The dirty money would be flown into Zimbabwe on Angel's plane, which would circumvent customs checks because of his diplomatic status. "I'm always available, I'm here at your disposal," she told Angel, on a phone call where the plan was discussed.
Rushwaya did not respond to Al Jazeera's request for a formal comment about the investigation.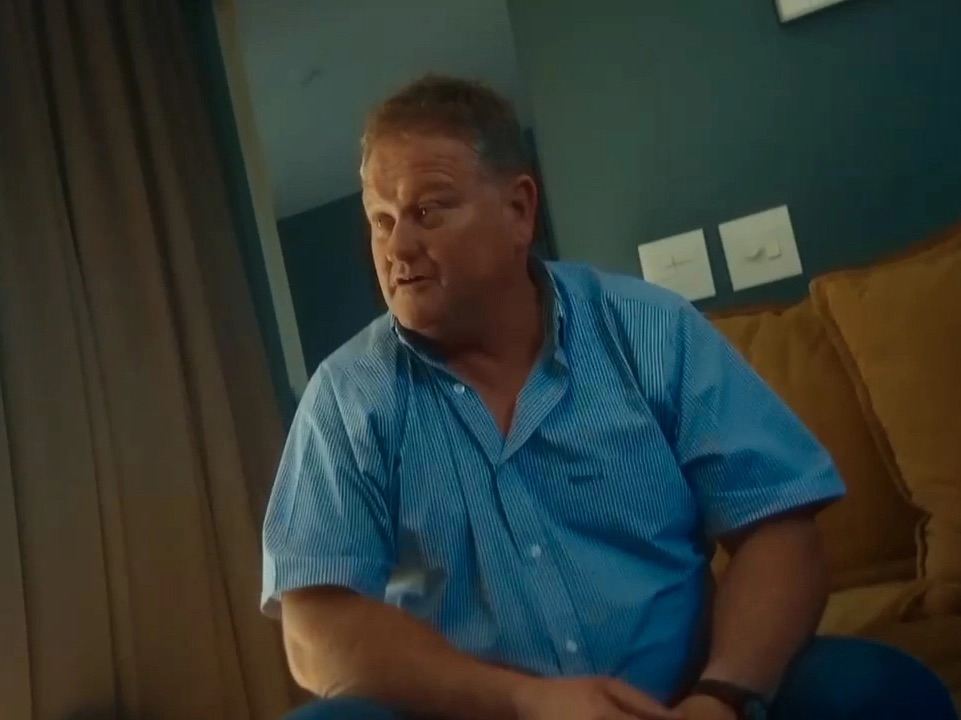 Ewan Macmillan aka Mr Gold
Pattni's arch-rival in Zimbabwe's gold-smuggling industry, Macmillan is loud and loquacious. He was first jailed for gold smuggling in the early 1990s, when he was just 21 years old. By his own account, he has been to prison on several occasions since then.
Now, he partners with the same Zimbabwean state machinery that once used to arrest him. Also known as Mr Gold, Macmillan is among a set of smugglers — including Pattni — who each work with Zimbabwe's state-run refinery, Fidelity.
These smugglers have deals with Fidelity to deliver a quota of gold bought from small-scale miners to the refinery. They then export it to Dubai and provide hard currency for the Zimbabwean government. But like Pattni and Angel, this mechanism allows smugglers like Macmillan to also launder millions of dollars.
"There is an opportunity, a hell of a big opportunity to wash money here," he told our reporters. "I can give my partner gold in Dubai and he can just pay you anywhere in the world."
Macmillan did not respond to Al Jazeera's request for a formal comment about the investigation.
Fidelity Printers and Refiners denied all wrongdoing.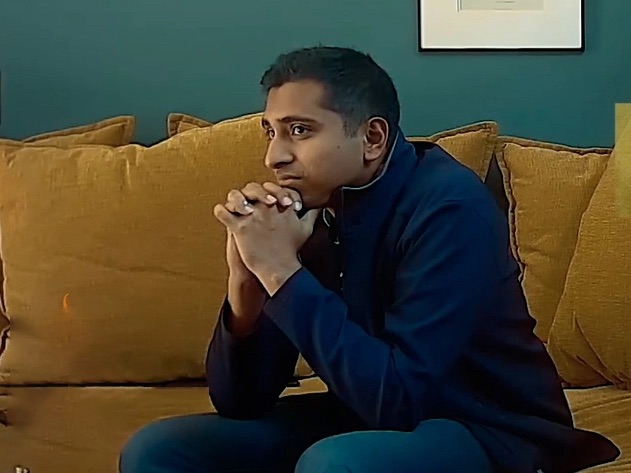 Alistair Mathias
The brains of Macmillan's operation, Mathias is the "partner" the Zimbabwean smuggler referred to. A Canadian national, Mathias allegedly launders money for people all over the world, from Russians to African politicians. Mathias, who is based in Dubai, uses a web of companies and refineries to make sure money "gets moved around", as he describes it.
"You've sold it to a refinery and the money got paid in the bank account. So, it's very clean that way," he told Al Jazeera's undercover reporters.
According to Mathias, he "moves" gold valued at between $70mn and $80mn around every month. Apart from Zimbabwe, he listed Ghana, South Africa and Zambia among the countries that Macmillan and he can "export" gold from. Mathias, initially uncomfortable about Macmillan's boastful attitude in front of our reporters, then explained what they needed to do in order for him to help launder their cash — set up a company in Dubai that they could claim was involved in the gold trade.
When asked for a formal comment about the findings of Al Jazeera's investigation, Mathias denied that he designed mechanisms to launder money and said that he had not laundered money or traded illegal gold for Russian clients or anyone else. He told us he had never had any working relationship with Macmillan.
Next week, Al Jazeera will introduce more key characters involved in the gold mafia.