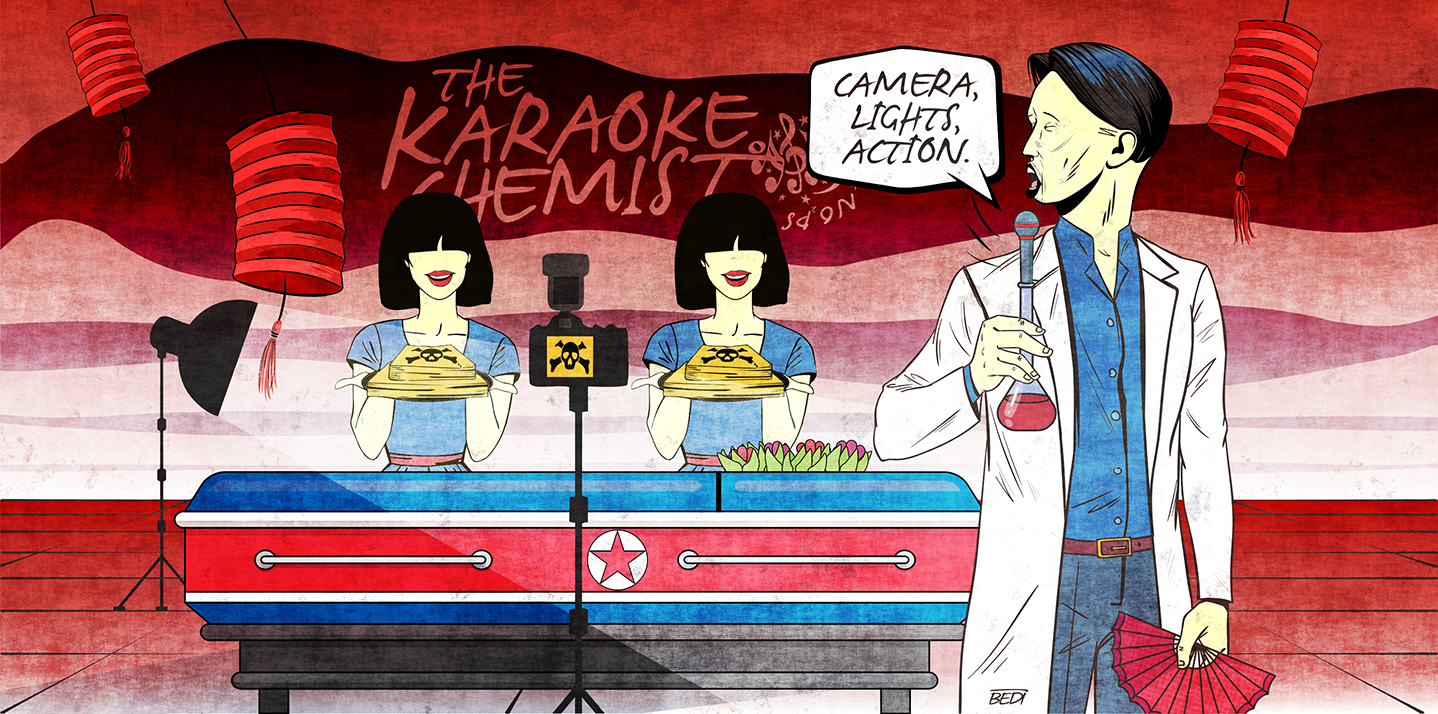 Long Read
North Korea: Chemistry, a killing, and then karaoke
Meet the man suspected of concocting the poison that killed North Korean leader's half-brother, Kim Jong Nam.
2 May 2019 | 16 min read
---
It is a touching scene, a husband beside his wife leading a tribute to "the fragrant flower of the family". Friends sing along and wave their arms to the classic North Korean tune, You Should Love.
The singer in this karaoke video is no ordinary man – he is suspected of concocting a nerve agent that killed the eldest brother and main rival of North Korea's leader Kim Jong Un.
Kim Jong Nam's assassination, caught on camera at a busy airport in Malaysia's Kuala Lumpur, was a brazen and sensational killing that sparked a major diplomatic crisis.
Footage obtained exclusively by Al Jazeera's Investigative Unit shows one of the suspects, Ri Jong Chol, 48, enjoying freedom in a karaoke restaurant in China in the months after the assassination.
Ri had been arrested and jailed in the aftermath of Kim Jong Nam's killing, but he was later released in a prisoner swap between Malaysia and North Korea.
At the time, Malaysia's government said it did not have enough evidence to charge him, but police and intelligence sources suspect Ri prepared the VX nerve agent that killed Nam.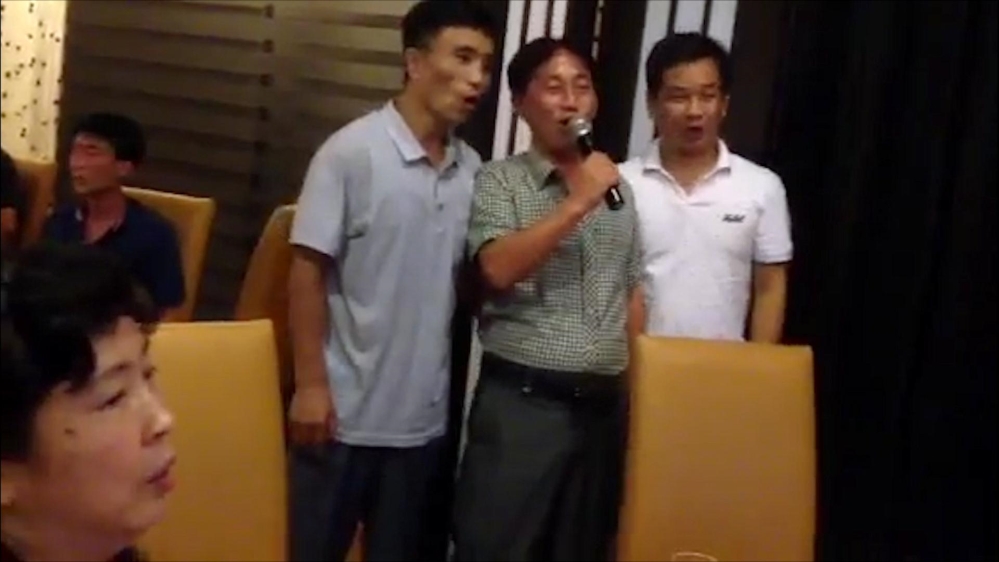 However, Ri escaped justice, while two young women, who said they were duped into smearing the poison on Nam's face, were charged with murder and spent years in jail facing the death penalty.
Malaysia has since dropped the murder charges against both women. One of them was allowed to return home to Indonesia in March, while the second, a Vietnamese national, is set to walk free on May 3.
The main planners and perpetrators of one of the most high-profile killings of recent times have escaped justice.
'Nowhere to hide'
Going on a family holiday to Disneyland in Japan's Tokyo was Nam's first major mistake. He travelled on a fake Dominican passport under a Chinese name: Japanese authorities noticed and he was deported.
The 2001 trip cost him the leadership of North Korea. The international embarrassment was too much for his father and Nam went from heir apparent in Pyongyang to wandering playboy.
Nine years later, while living in Macau, he learned that his younger half-brother was next in line for power. Kim Jong Un took over at the turn of 2012 and swiftly issued an assassination order against his older brother, the New York Times reported, citing South Korean legislators who were briefed on the matter by the country's intelligence service.
Nam reportedly survived a first attempt that year.
Fearing for his life and that of his family members, Nam wrote a letter to his younger brother: "Please withdraw the order to punish me and my family," he was quoted as saying in the letter.
"We have nowhere to hide. The only way to escape is to choose suicide."
In February 2017, Nam went on holiday again. The trip to Langkawi in Malaysia was his second mistake, one that proved fatal. While on the popular tourist island, he reportedly met an American spy and handed over a large amount of electronic data.
On the way home, at Kuala Lumpur's main airport, Nam was heading towards the check-in desks for a flight to Macau when two young women pounced.
The first applied a chemical to his face with her hands before the second applied another substance with a towel. When they were mixed, experts now say, the compound became the deadly VX nerve agent, killing Nam within two hours.
The suspected assassins, Doan Thi Huong and Siti Aisyah, two aspiring models, left the airport and went back to work in the bars of Kuala Lumpur. They neither changed their clothes nor washed their hands.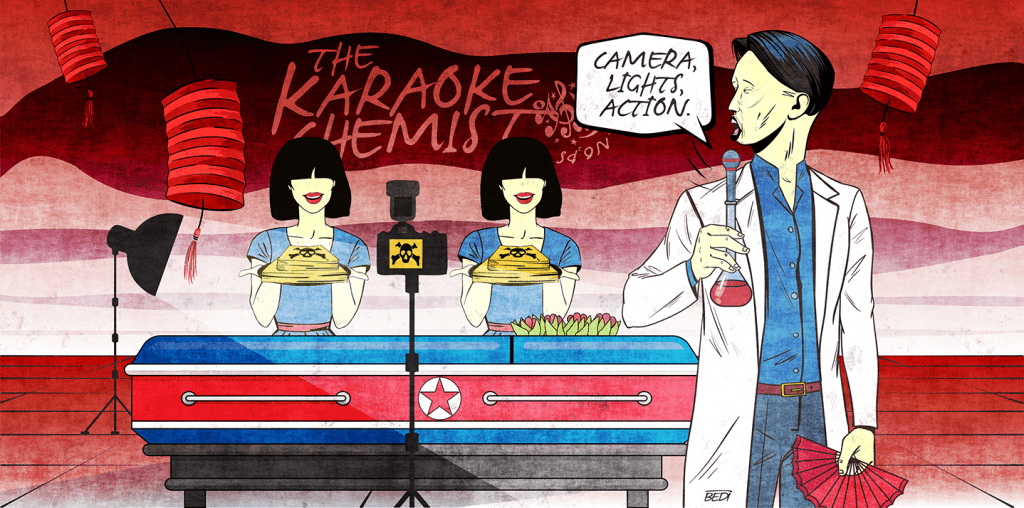 Gooi Soon Seng, defence lawyer for Aisyah, is adamant that his client did not know what she was really doing. The 26-year-old Indonesian thought she was doing a TV prank and continued to believe so for several days afterwards, he tells Al Jazeera.
"If they knew how lethal the VX could be, why were they not wearing gloves?" he says.
"She would have disposed of the T-shirt or she could have washed it and she would have run back to Indonesia. But she did none of that."
Aisyah was charged with murder, an offence that carries the death sentence, and spent more than two years in prison. She was released on March 11 in a surprise move after Malaysian prosecutors overturned the charge against her.
Her partner, 30-year-old Doan Thi Huong, pleaded guilty to a lesser charge of causing harm after prosecutors dropped murder charges against her, too. She was sentenced to three years in prison, but will walk free on Friday – her term was later reduced because Malaysian law can allow a one-third remission of prison sentences.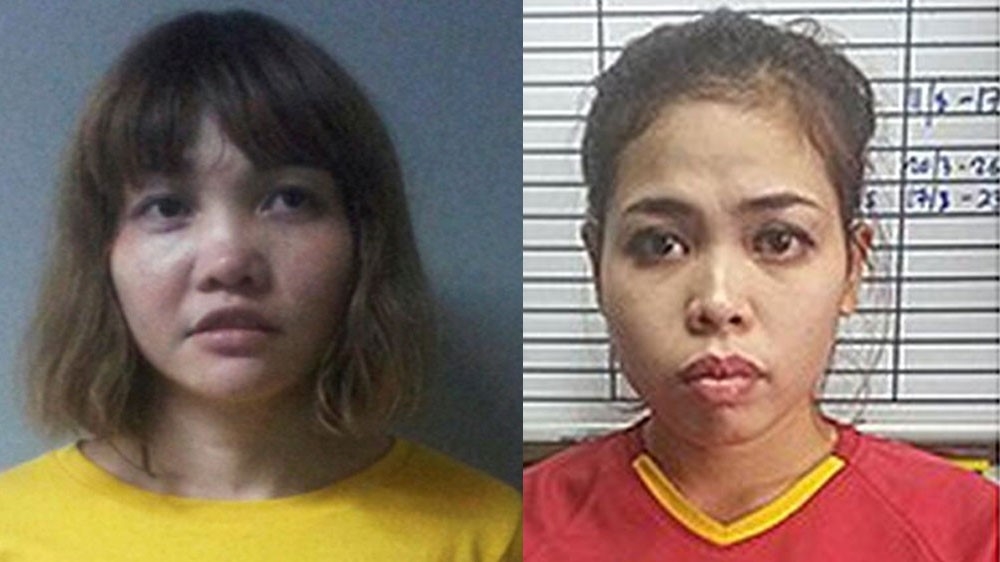 Following her sentence, Huong says she wants to pursue singing and acting.
Defence lawyers say the two women had been hungry for stardom. They worked in bars, as part-time models and on TV shows, hoping to be discovered.
They did find fame, but not as they had hoped.
A life of mystery
Five months before Nam was poisoned, Ri received $38,000 in cash. Police said they found the cash along with five computer devices, four phones and a bottle of chloride at his high-rise apartment in a Kuala Lumpur suburb. They were the effects of "a life of mystery".
On paper, Ri worked in the IT department of a small herbal medicine firm called Tombo Enterprise. In the flurry of interest that came after the assassination, the owner of the company, Chong Ah Kow, said he only gave Ri a job as a favour to a friend.
Chong said Ri only came to the office a handful of times despite officially drawing a monthly $1,200 salary.
"It was just a formality, just documents, I never paid him," Chong, a Malaysian, told Reuters. "I don't know how he survives here. I don't know how he gets money."
Al Jazeera has seen documents that shed more light on how Ri worked. He seemed to have been an active export agent working for Korea Ponghwa General Trading Corporation, a company based in Pyongyang.
Invoices and shipping documents from early 2017 show exports of hundreds of tonnes of wholesale "soap noodles", the main ingredient used in the production of soap bars, bought from Octo Plus Resources, a small company with Chinese directors based in Malaysia's Port Klang.
He seems to have purchased heavy machinery. He also sought satellite tracking software.
In an email to Al Jazeera, Octo Plus Resources said they had helped Ri export 600 tonnes of soap noodles that were documented and declared to Malaysian customs authorities. The goods, worth hundreds of thousands of dollars, were booked for export from Malaysia to Nampo in North Korea, via Dalian in China.
There is also a cheque deposit slip for a payment to Octo Plus Resources of around $43,000 in December 2016, less than two months before the killing. Octo Plus said documents bearing its name had been "manipulated by a third party".
For Ri, who is a chemist as well as an IT expert, home and business mixed. His daughter, Ri Yu Gyong, studied at a fee-paying private college in western Kuala Lumpur. But emails and text messages suggest she also helped her father in business.
Photos show Ri enjoying a life of plenty in Malaysia, spending time in the capital's shopping malls and restaurants. He poses for a picture with his young son, Ri Un Hyang, at Saisaki Japanese Buffet and with his wife at another eatery.
But what the material from Ri's phones reveals is what he was really up to. He was in close contact with the North Korean ambassador and other diplomats.
US and UN investigators have said he was a government agent who helped North Korea dodge sanctions by sourcing what it needed, making money and doing it with a cover story.
Golden opportunity lost
Malaysian police say five men were posted at the airport to oversee the assassination. Four of them watched the girls carry out their "prank". A fifth is caught on camera calmly observing the clinic where Nam's life was ebbing away.
Investigators found that a car purchased by Ri ferried some of those agents away from the airport.
When they arrested him at home, he was driving another vehicle that bore North Korean diplomatic plates, which he had used since 2015.
Officers suspect he concocted the nerve agent at home. However, they only searched Ri's apartment once, interviewed him only once and failed to test his belongings for VX residue.
The police were neither objective nor competent, according to Gooi, Aisyah's defence lawyer. He accuses them of focusing their energy on convicting the young women rather than leading any meaningful investigation into Ri and his comrades. The orders came from above.
"The investigating officer was not, in fact, the investigating officer," he says. "He was under the direction of the officer in charge of the criminal investigation, a higher-up who was never called to testify."
Malaysian police declined to comment for this article.
Two weeks after they arrested Ri, they let him go and he was deported to China. North Korea had seized nine Malaysian nationals in Pyongyang, and a swap had been quietly arranged.
Ri landed in Beijing in the early hours of the first Saturday in March 2017, taking with him any chance of understanding who had really planned and executed the assassination.
"There was a golden opportunity to hold them accountable," says Hoo Chiew Ping of the National University of Malaysia. "We have completely lost that."