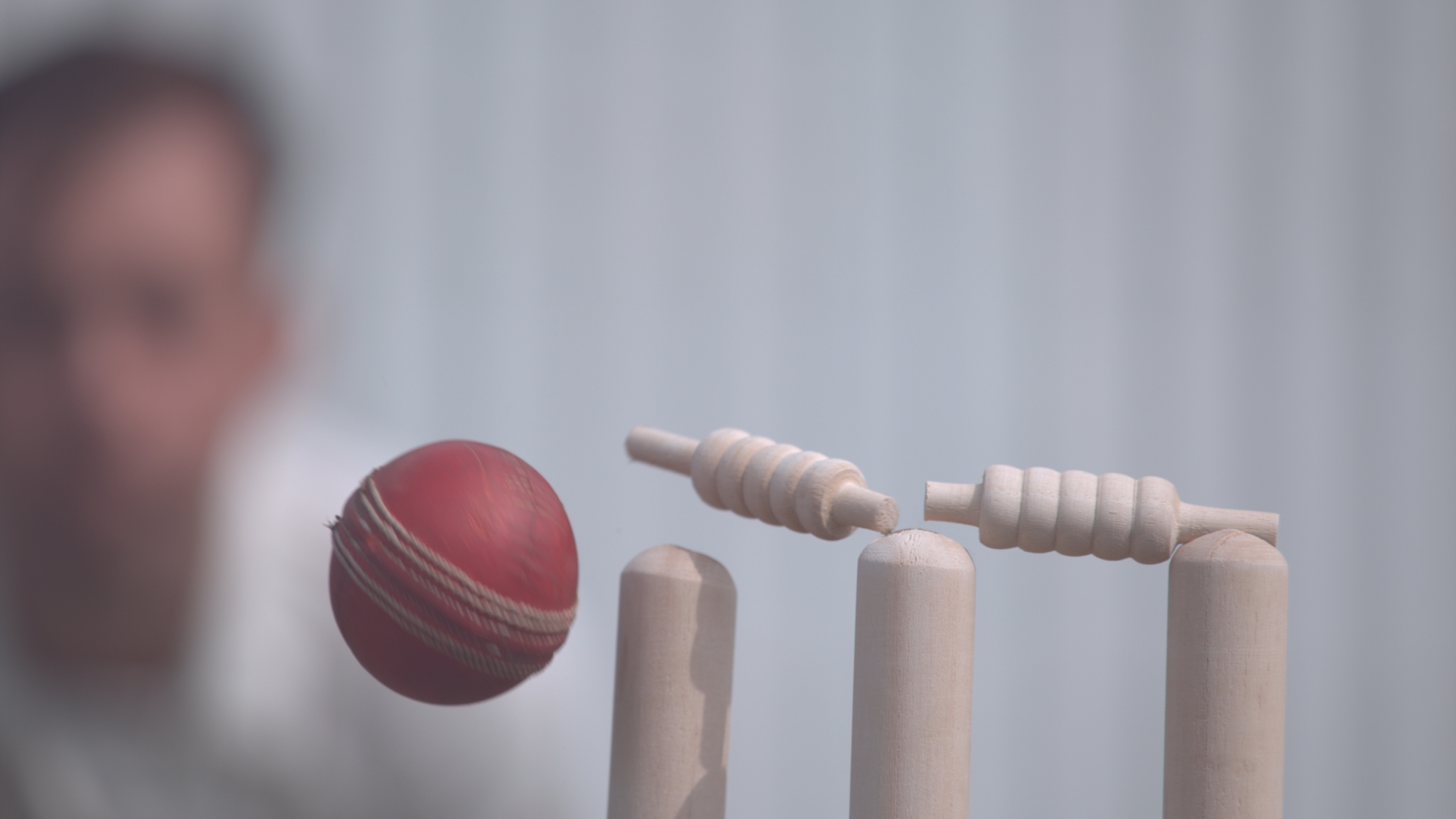 Exclusive
Match-fixer pictured metres away from international player
While there is no suggestion sportsmen are involved in cricket scam, image demonstrates how adept match-fixers are.
31 May 2018
---
While there is no suggestion sportsmen are involved in cricket scam, image demonstrates how adept match-fixers are.
The photograph above shows a match-fixer exposed in Al Jazeera's documentary about corruption in cricket standing just metres away from two then-current England internationals.
Aneel Munawar, an alleged match-fixer from Mumbai, is hovering close to Graeme Swann, wearing a light-coloured shirt and Tim Bresnan, in a hotel lobby in Sri Lanka.
There is certainly no suggestion that either of the players did anything wrong or that they had anything to do with Munawar or knew who he was, whether at the time or subsequently. Nor is there any suggestion that either player has ever been involved in any form of match-fixing or other misconduct.
But the photograph illustrates how match-fixers are adept at getting into places where they can get close to international players.
The photograph was taken at the Cinnamon Grand Hotel in Colombo during the World Twenty20 tournament in 2012.
The presence of Munawar, identified by Indian intelligence sources as working for the D-Company crime syndicate, raises questions about his role at the tournament.
Al Jazeera has obtained a second photograph, above, of Munawar in a hotel lobby in Colombo during the 2012 tournament.
This time he is sitting near the then West Indies captain, Daren Sammy. Again, there is no suggestion whatsoever of any wrongdoing by Sammy or that he had anything to do with Munawar.
But it is once again a striking illustration of how alleged match-fixers are able to get access to places where they know they will find international players.
Veteran match-fixer
Indian intelligence sources describe Munawar as a middle-ranking member of D-Company's match-fixing division. D-Company controls most of India's huge illegal betting market said to be worth $60bn a year.
In the documentary, Munawar says that his company fixes "60 to 70 percent of matches" and that he has been involved in match-fixing for "six to seven years".
In secretly recorded meetings, he tells undercover reporters, posing as wealthy businessmen, that we could make huge sums from betting on his information. He would not be paid until a fix had happened.
Munawar says his company pays around $1m in total to ensure players in the world's top Test teams will carry out fixes.
Some players are approached directly, he says, while other deals are done through a middleman or cricket official.
"We do not decide the price of the player. We just give a global amount to the man, whoever he is," he says.
"They keep some and then they decide how much they are going to distribute to whom."
The documentaryreveals that two "spot-fixes" were allegedly carried out in the India versus England match at Chennai in December 2016 and India versus Australia at Ranchi in March last year.
Both the alleged spot-fixes Munawar gave us – about how many runs would be scored during a small part of the game – happened exactly as he had said they would.
He said his company bribed players in every national team and mostly fixed international matches, including Tests, the highest level of the game.
But they also arranged fixes in other matches, including the fast-growing and lucrative Twenty20 tournaments, he said.
The company has 20-25 "very big" clients who made up to $1.5m a match, per team, from betting on his fixes, he claims.
Munawar says he is unconcerned about cricket anti-corruption investigators. "Sometimes, small problems are there but we will handle it … Actually, if you have money you will do anything."
Later, he says: "The company has connections and they manage these things, these type of problems."
World cricket's governing body, the International Cricket Council, said it was taking Al Jazeera's findings "very seriously" and has launched an investigation.
England and Australia players
Munawar revealed the names of the small number of players in the England and Australia teams that he said were involved in the fix.
"Listen, if there is no setting, they would play the way they want, right?" he says in the documentary.
"But when a setting has been made, he would play the way we want."
Al Jazeera is not disclosing the players' names at this time for legal reasons, but will pass our evidence to the relevant authorities at the appropriate time.
The England players "categorically denied" the allegations. The Australian players declined to respond to requests for comment but Cricket Australia said it was not aware of any "credible" evidence of spot-fixing by its players.
There is no evidence to suggest that any other players from the teams were involved in, or aware of, the alleged fixes.
When we revealed our true identities to Munawar he declined to comment and left the room, saying only: "Stop, please."
He has since declined to respond to a request for comment.