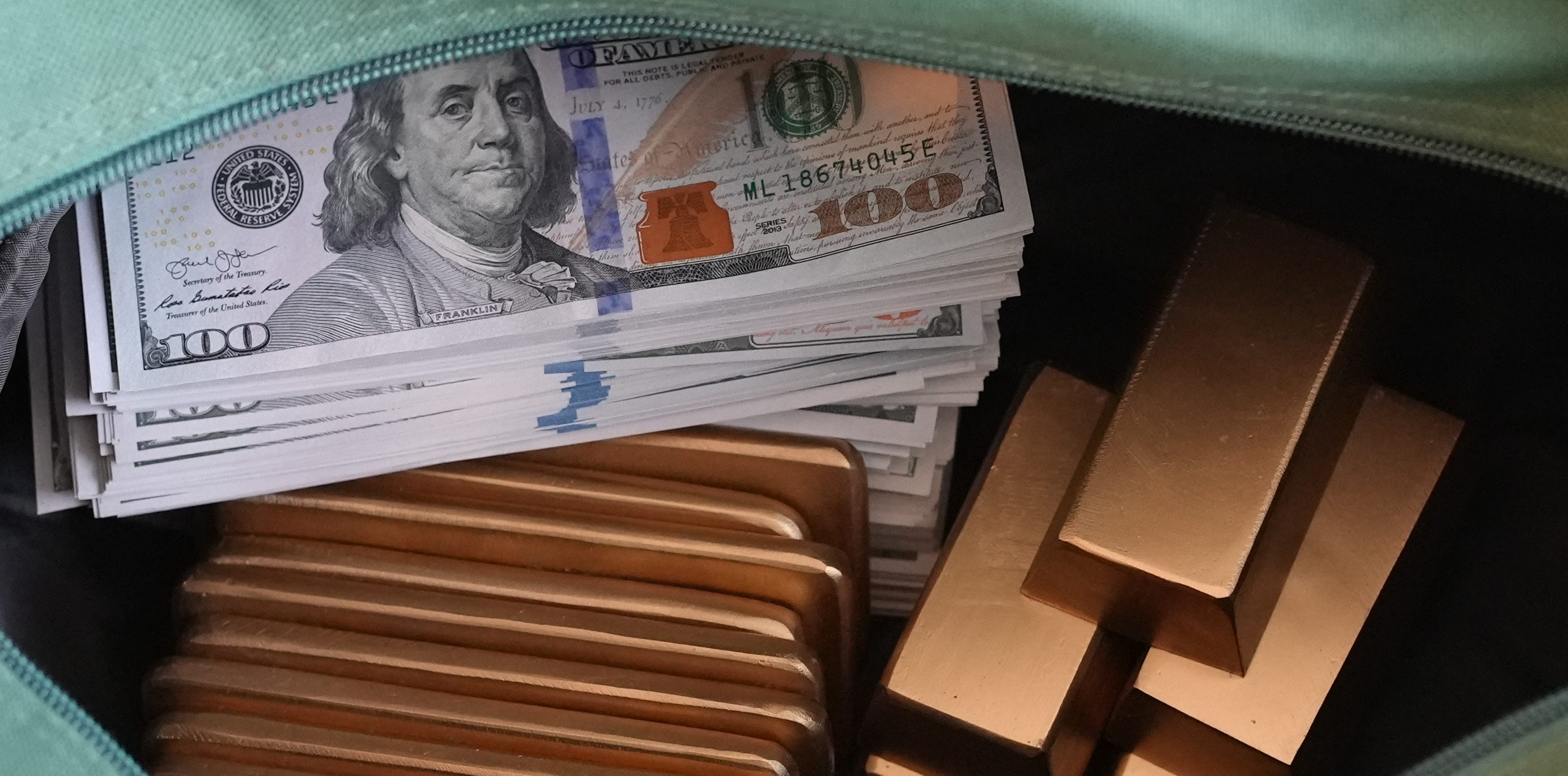 Exclusive
Gold smugglers use South African banks, bribes to launder money
Staff at three major banks were on the payroll of 'Mo Dollars', an accomplice of gold smuggler Simon Rudland.
30 Mar 2023
---
Several key officials at three major South African banks are helping a gold smuggling gang launder millions of dollars of dirty cash in exchange for regular bribes, an Al Jazeera investigation has found.
The officers at Standard Bank, ABSA Bank and Sasfin Bank have been on the payroll of Mohamed Khan, a money launderer working for cigarette magnate and smuggler Simon Rudland, thousands of documents and interviews with Khan's former colleagues reveal.
These officers would enable dubious money transfers from Khan's companies and remove evidence from the computer systems, all while getting monthly payments from Khan.
The revelation is part of Gold Mafia, a four-part investigation by Al Jazeera's Investigative Unit (I-Unit), which shows how multiple gangs smuggle gold from Zimbabwe and use it to launder vast amounts of money.
The documents obtained by the I-Unit include ledgers, contracts and emails showing the process Khan and Rudland used. The I-Unit also interviewed Dawood Khan, Mohamed Khan's brother who helped forge documents; another of Khan's former partners who we are calling Jimmy to protect his identity; and Khan's ex-wife Wardah Latief.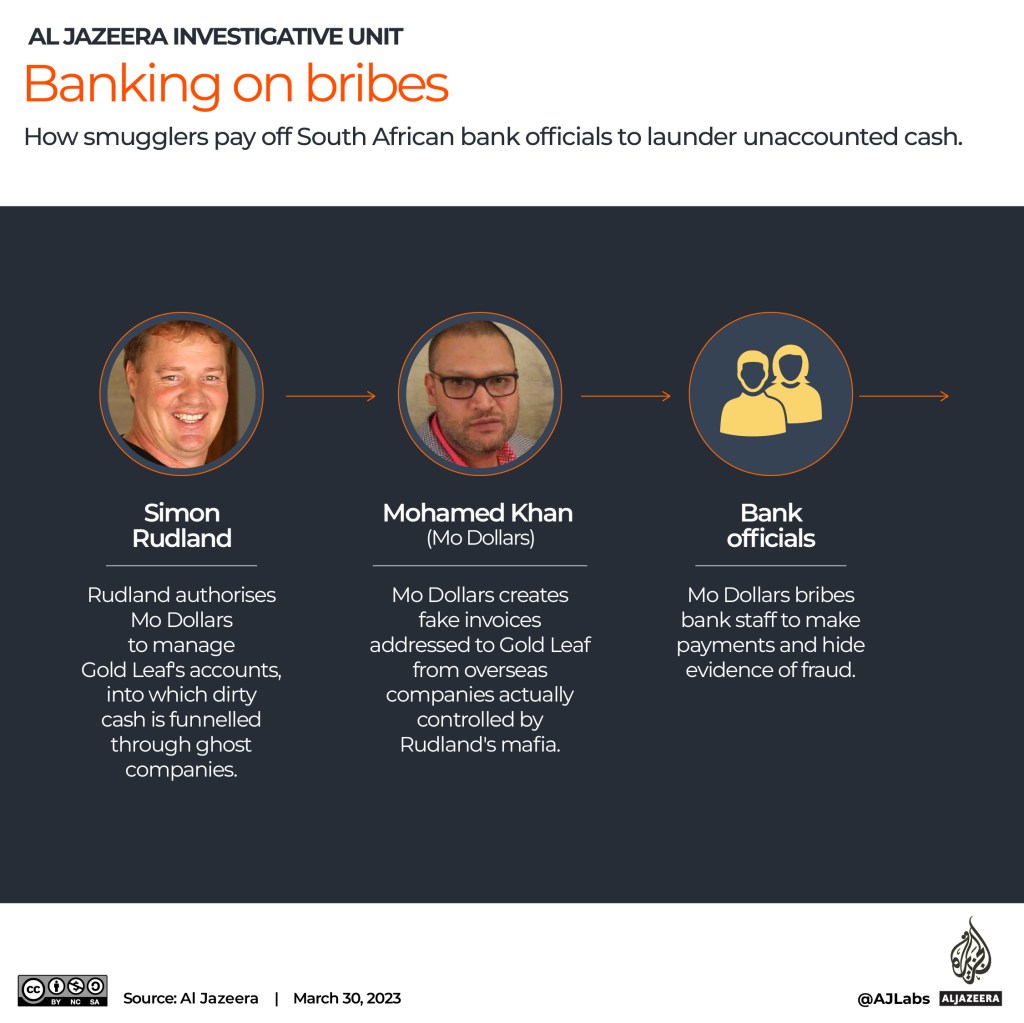 Fake identities, fraud invoices
Khan, who goes by the nickname Mo Dollars, heads PKSA and Salt Asset Management, South Africa-based financial services firms. Among their biggest clients is Zimbabwean millionaire Simon Rudland, owner of Gold Leaf Tobacco, one of Southern Africa's largest cigarette brands.
South African revenue authorities have accused Rudland of evading taxes by selling cigarettes on the black market. "The illicit cigarette trade earns rand cash. So he gets a ginormous amount of rand cash," fellow Zimbabwean gold smuggler Ewan Macmillan told Al Jazeera's undercover reporters, who were posing as Chinese criminals looking to launder unaccounted cash. "He has the same problem in legitimising his money as you have."
Mo Dollars does this for Rudland; cleansing his dirty money using a complicated web of front companies, fake invoices, bribery and gold.
At the centre of this scheme is a set of companies with bank accounts in different parts of the world – Aulion in Dubai, Vantage Leaf in Mauritius, Velmont Valley in Switzerland and Liberty Gold in the United States.
Using fake invoices and identities, Mo Dollars transfer millions of unaccounted dollars in each transaction to these companies, which are run by Rudland's partners, the investigation shows.
PKSA and Salt Asset Management, which send the money, claim to be doing so in lieu of imports of tobacco, clothes and gold – imports that never actually enter South Africa. "It's Simon laundering that money," said Dawood Khan, referring to Rudland. "Money that was not reported through the legitimate streams, and needed to be moved."
To "move" that money, he said, his brother Mo Dollars bribes influential officers at several South African banks so no red flags are raised during the transactions.
The bribes range from monthly payments to paid holidays and house renovations, according to Latief, Mo Dollars's ex-wife, and documents accessed by Al Jazeera.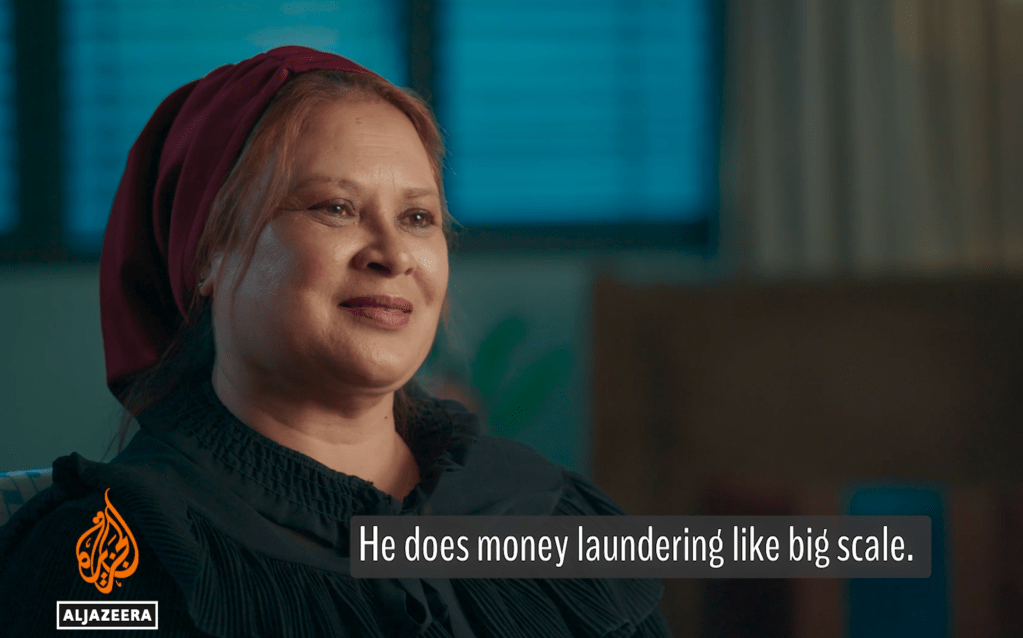 'The most valuable jewel'
Sasfin Bank, which caters to small businesses is one of the institutions that Mo Dollars infiltrated.
Hussain Choonara, who was in charge of the bank's foreign exchange payments, was listed as receiving $1,600 per month, ledgers maintained by Mo Dollars and his aides show. "Mohamed and Hussain had a magnificent relationship," Dawood Khan told Al Jazeera. "He would basically ensure that his staff is pushing through this work unquestioned.
"He was like the most valuable jewel or component, if I can put it that way, in Sasfin, to ensure the success of the money being laundered."
Choonara would also tell Mo Dollars who else he needed to bribe at Sasfin, Dawood Khan claimed. Among them was Lulama Kene, an IT technician who ensured fraudulent transactions were wiped from the bank's digital system. Choonara left Sasfin in 2019.
Others on Mo Dollars's payroll included Cheryl Simons, who worked in the compliance office, and Brandon Marshall, the head of onboarding new business customers, the ledgers suggest. Kene and Simons were each paid $800 a month, while Marshall received $3,200 every month. Marshall and Kene have left Sasfin, and the bank suspended Simons after allegations about her role in helping Rudland launder his money first emerged.
"Friday afternoons after lunch they get their money," Latief recalled. But it wasn't just money, she said. "He also used to give them holidays overseas. And he used to renovate their houses for them."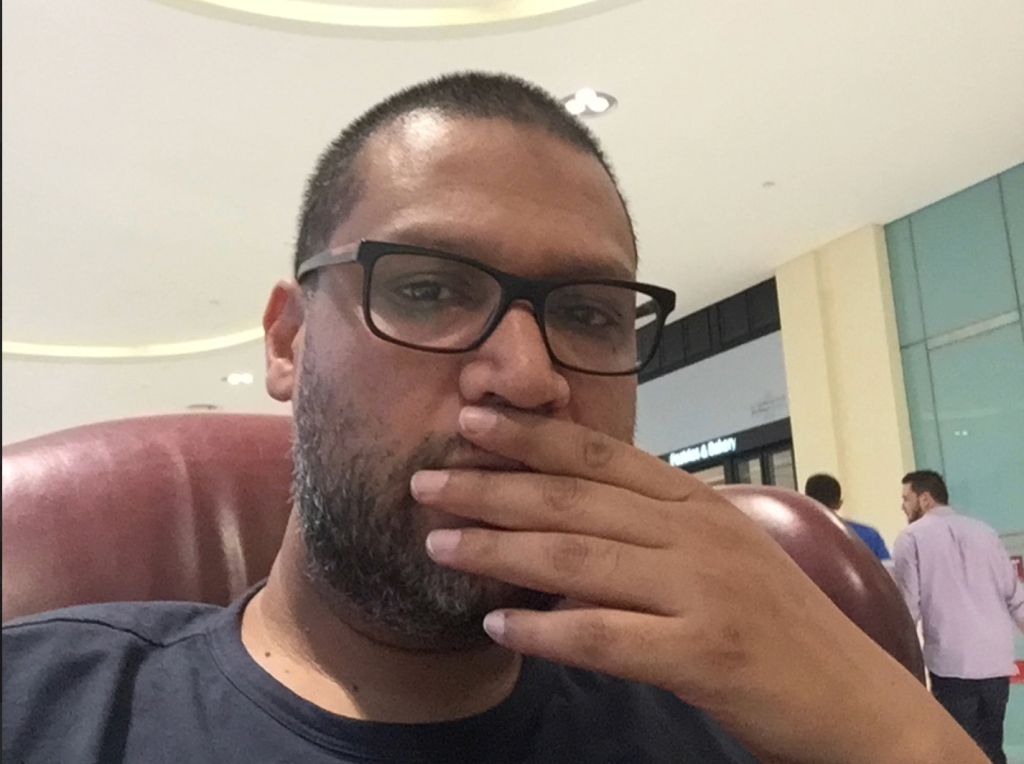 Banking on bribery at the biggies
Mo Dollars also targeted two of South Africa's three biggest financial institutions with a similar strategy: Standard Bank and ABSA Bank.
Videsh Seeripat, a relationship manager at ABSA, is listed in the ledgers as receiving $800 a month. His job was to open bank accounts in the name of people who were not present to apply themselves, a mechanism that allowed Mo Dollars to start accounts using fake identities.
"He would get the compliance people to sign it off, have another representative sign the document, and claim that all the necessary compliance boxes were ticked," Dawood Khan said.
At Standard Bank, Africa's largest bank, Vivian Naicker, a senior manager in the compliance division, made sure Khan's companies received the documentation needed to evade the scrutiny of South Africa's central bank, Dawood said. Naicker communicated with Khan using a pseudonym, Vic Grimes, according to emails between the two.
"We would then provide him with the necessary documentation. He would then, by himself, set up and complete the application," Dawood said. "He would then submit it to the Reserve Bank, get approval, which would allow us to facilitate payments without any scrutiny, through any bank."
Asked for a response to Al Jazeera's investigation, Simon Rudland told Al Jazeera that the allegations against him formed part of a smear campaign by an unidentified third party. He described himself as "a strong businessman…competing against the greedy and the envious". He denied any involvement in the sale of illicit cigarettes, in gold or other smuggling and in sanctions busting.
He accepted that he had had dealings with Mohamed Khan, who he agreed "appeared" to be a money launderer, and that Gold Leaf and another of his companies had authorised Khan's SALT Asset Management to act as their agent, but denied that any form of money laundering had been undertaken for him or any of his businesses. Payments made to Vantage Leaf, Liberty Gold and Velmont Valley had nothing to do with Rudland or his companies, he said.
Gold Leaf said that it emphatically denied any involvement, past or present, in money laundering, the trade in illegal gold or related matters. The company said that no "untaxed" or "illegal" cigarettes could be "attributed" to Gold Leaf, though the proceeds of the illicit sale of its products by others did appear to have been moved between jurisdictions and thereby laundered.
Gold Leaf said its limited transactions with Khan and SALT had always been lawful and proper. Gold Leaf had never made any payment to Aulion, it claimed.
Mohamed Khan told Al Jazeera that all allegations against him were false and were based on speculation, conjecture and manufactured and doctored evidence. He confirmed that he was the owner of the PKSA Group and of SALT and that Gold Leaf was a client of SALT but he denied involvement in money laundering or other criminal activity. He denied bribing anyone who worked in the South African banking sector.
Liberty Gold denied all knowledge of the matters and individuals we featured, while Vantage Leaf denied any knowing involvement in money laundering or false invoicing.
Sasfin Bank told Al Jazeera it was taking vigorous action against suspended and former employees and clients of its foreign exchange unit and said that it no longer had a relationship with any of the businesses identified in this investigation, including SALT.
ABSA said it had passed Al Jazeera's findings to its Forensic Investigative Unit, while Standard Bank told Al Jazeera it has a zero-tolerance stance relating to fraud and criminality and would report and assist in any legal investigation. Vivian Naicker denied involvement in a money-laundering syndicate.
The other individuals and parties named in the article did not respond to Al Jazeera's inquiries.