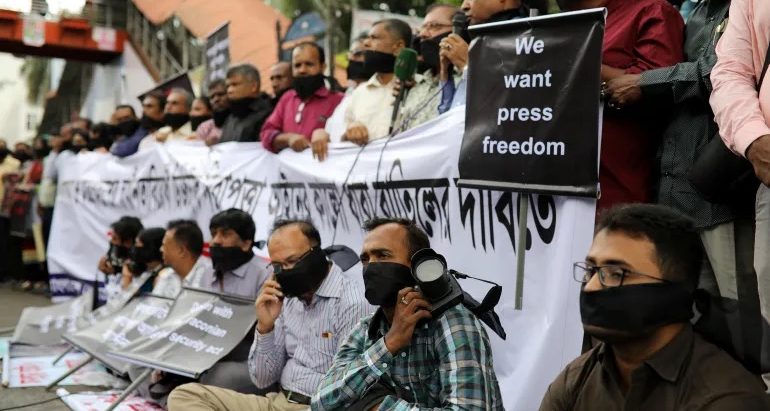 Exclusive
Bangladesh investigative journalist's brother 'beaten with rods'
Zulkarnain Saer Khan was part of Al Jazeera's investigation that unearthed links between the prime minister and criminal gangs.
28 Mar 2023
---
The brother of Bangladeshi journalist Zulkarnain Saer Khan, who worked on an investigative report about the country's prime minister, alleges he was beaten with iron rods by four men in the capital Dhaka last week.
Mahinur Khan told Al Jazeera that four unknown men surrounded him when he went out for groceries in the Maripur neighbourhood of Dhaka. "They attacked me with iron rods, saying 'Your brother writes about the PM? Against the government? He is a journalist? We will show you now,'" the 37-year-old Mahinur said on Thursday.
Mahinur's brother, Zulkarnain Saer Khan, was one of the journalists who worked with Al Jazeera's Investigative Unit (I-Unit) on All the Prime Minister's Men, an explosive investigation that linked high-ranking Bangladeshi government officials to corruption.
Since then, Zulkarnain has worked with several media organisations, including Al Jazeera, Haaretz and the Organized Crime and Corruption Reporting Project (OCCRP).
Following the attack on Friday, Mahinur, an entrepreneur, was brought to a hospital where he was treated for his injuries. He has since returned home after filing a police report.
Pictures provided to Al Jazeera show Mahinur's injuries on his legs and arms, and a broken phone.
Al Jazeera could not independently verify the pictures.
Al Jazeera reached out to the police in Dhaka for further details about the case, but received no response by the time of the publication of this article.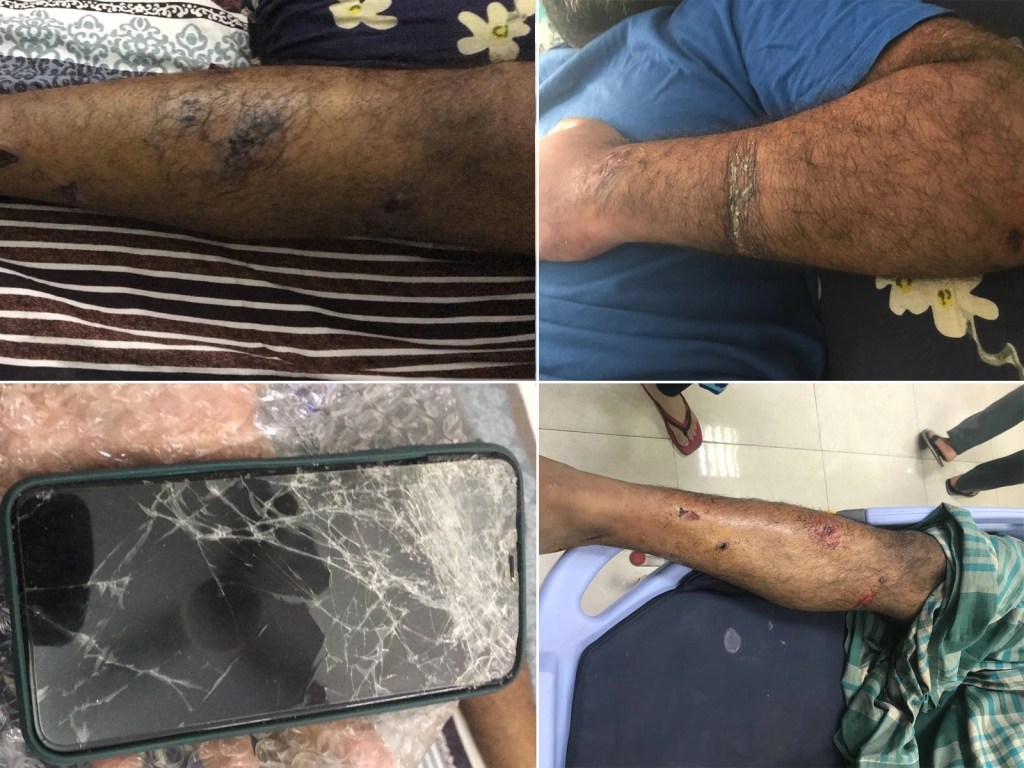 All the Prime Minister's Men
In February 2021, Al Jazeera released All the Prime Minister's Men, which exposed how a criminal gang was colluding with the security forces of Bangladesh and has links to Prime Minister Sheikh Hasina.
Haris Ahmed, brother of the then chief of Bangladesh's army, Aziz Ahmed, boasted that he could use police and paramilitary units to abduct rivals and earn millions in bribes.
Documents obtained by the I-Unit show that the head of the army helped a convicted killer evade justice. Evidence also shows how the country's military intelligence service has secretly bought spyware from Israel – a country that Bangladesh does not recognise – to monitor the prime minister's political rivals.
Since his work on All the Prime Minister's Men, Zulkarnain has fled to a safe location, and his brother Mahinur has been interrogated by the Bangladesh intelligence services.
Zulkarnain and Mahinur have not been in touch regularly since then, fearing their phones would be tapped by the Bangladesh security apparatus.
In a response to the attack, Zulkarnain told Al Jazeera: "They will not succeed to scare me through this."
Censorship and crackdowns
Bangladesh has faced widespread criticism for its lack of press freedom.
Last month, the government shut down the newspaper of the country's main opposition party.
Reporters Without Borders (RSF), a media watchdog, released a report in the last week of February warning against an impending crackdown on opposition media.
Hasina's government plans to close at least 191 news websites for "conducting activities that spread confusion among the public", according to the RSF.
The report also mentioned several cases of attacks on journalists and other media critical of the governing Awami League party.
In other cases, journalists received death threats for their reporting, according to the watchdog.
When Hasina came to power in 2009, Bangladesh ranked 121 out of 180 countries in RSF's World Press Freedom Index. In the most recent ranking, the South Asian country ranked 162nd.
Both the United Nations and independent human rights organisations such as Human Rights Watch have condemned human rights abuses in Bangladesh, such as cases of enforced disappearances and torture.
In December 2021, the United States imposed sanctions against the country's paramilitary forces – Rapid Action Battalion (RAB) – and accused of forced disappearances and carrying out extrajudicial killings.
Hasina, in an interview with Al Jazeera earlier this month, denied her government was cracking down on the opposition.
"[From] 2009, when I formed the government, until now, we have a continuous democratic process in our country and that is why the country has made progress," Hasina told Al Jazeera, referring to the impressive economic growth during her tenure.
"Those who are talking about this, they don't want a stable country and stable economic development."